Thanksgiving
"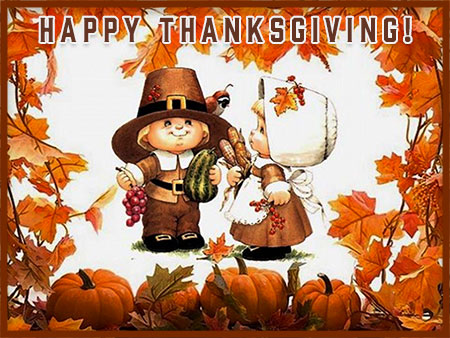 "
What is the history of Thanksgiving?
Who invented Thanksgiving?
The first "Thanksgiving" was a three-day feast in early autumn of 1621 at the Plymouth Plantation in Massachusetts, celebrated together by Pilgrims and Native Americans—Wampanoag is the name of the Native American tribe that celebrated the first Thanksgiving with the Pilgrims.
Why did the Pilgrims celebrate the first Thanksgiving?
The Pilgrims celebrated the first Thanksgiving because they were grateful for their successful harvest in the New World. During this feast, the Pilgrims demonstrated their tradition of thanking God for a bountiful feast.
While the Pilgrims and Wampanoag tribe dined on enough food to last for a week—according to letters that Edward Winslow, an English leader who attended that first iconic celebration wrote to a friend—the first Thanksgiving meal lacked the delectable delights of today, and instead likely consisted of fowl, flint corn, squash, porridge, chestnuts, shellfish, and venison.
When did Thanksgiving become a National Holiday?
A national day of thanks and prayer was declared by America's first president, George Washington in 1789. However, the Thanksgiving Day as we know it today was proclaimed an official federal holiday in 1863 by President Abraham Lincoln, who referred to it as a national day of "Thanksgiving and Praise to our beneficent Father who dwelleth in the Heavens."
Common Thanksgiving Traditions
Charity: Many communities create food drives that collect non-perishable packaged and canned foods for the less fortunate or find other ways to serve others. Here are 10 ways to give back with your family this year.

Prayer: Places of worship offer special Thanksgiving Day services. Here are 6 Blessings and prayers for you to worship with friends and family at home
Thankfulness: Many families take turns sharing what they are most thankful for during their Thanksgiving meal. But we challenge everyone to keep Thanksgiving gratitude alive all year.
Macy's Thanksgiving Day Parade: In 1924, the Macy's department store held its first Thanksgiving parade in New York City—a tradition that continues today and is known as the Macy's Thanksgiving Day Parade. During the parade, larger than life balloons depicting famous characters, elaborate floats themed around history and pop culture, along with popular entertainers such as The Rockettes of Radio City Music Hall, high school and college marching bands, and musical performers travel down Central Park West from 77th Street to Columbus Circle along Central Park South to 6th Avenue, down 6th Avenue to 34th Street and along 34th Street to Macy's Herald Square (34th Street). The Macy's Day Parade has been televised nationally on NBC since 1952. Here are more fun facts about the Macy's Thanksgiving Day Parade.
Kids Crafts: Both at home and at school, children nationwide create a variety of festive crafts to commemorate the Thanksgiving holiday. From turkeys made by tracing their little hands, to Pilgrim hats and feathered Indian headdresses, creativity runs wild. Check out these creative kid-friendly Thanksgiving crafts.
The first two Thanksgiving Day football games are hosted by the Detroit Lions and the Dallas Cowboys; and a third game with rotating host teams has been played every year since 2006.
Making a Wish: The wishbone (or furcular bone) is often taken out of the turkey after the roasted poultry has been sliced, and tugged on by family members in effort to crack it in half. According to the tale of the wishbone, whomever breaks off the bigger piece of the wishbone will get one special wish granted. This tradition dates back to the Etruscans of 322 B. Football: For many, turkey and football go hand in hand, and Americans spend much of Thanksgiving Day watching and/or playing football. Dating back to the first intercollegiate football championship held on Thanksgiving Day in 1876, according to The Pro Football Hall of Fame, football games on Thanksgiving was once a tradition among colleges and high schools, but expanded once the NFL started scheduling games during the holiday. C., who believed that birds were sacred. The Romans brought the tradition with them when they conquered England and the English colonists carried the tradition on to America.
In 1947 President Harry Truman "pardoned" a turkey the day before it was scheduled to be served up as the main course at the White House Thanksgiving dinner. The pardoning of one very lucky bird by the President is now an annual Thanksgiving event at the White House.
Holiday Shopping: Recognized as the biggest shopping day of the year, Black Friday, takes place the day after Thanksgiving. Newspapers are filled with ads and special offers from retailers notifying consumers on Thanksgiving Day of the drastic markdowns on popular products in an effort to get as much early holiday sales as possible.
Thanksgiving in Numbers
Nearly 46 million turkeys are eaten during Thanksgiving each year. (source: History.com)

The first Thanksgiving celebration lasted 3 days.
Americans spent $14.2 billion on Thanksgiving and Black Friday in 2013.
Approximately4 million Americans travel 50 miles or more from home during the Thanksgiving holiday weekend. (source: AAA)
The average American household spends $54.18 on Thanksgiving dinner.
The U.S. produces an average of 735 million pounds of cranberries annually, 435 million of which come from Wisconsin. (source: United States Department of Agriculture)
The Wednesday before Thanksgiving is the busiest single day of travel with 37 percent of travelers departing for their trips.
The first Macy's Thanksgiving Day Parade was held in
Pilgrims and Native Americans celebrated a harvest feast "Thanksgiving" in
The average pumpkins weighs between 6 and 18 pounds.
The U.S. produces around 5 billion poundsof pumpkins each year.
The average weight of turkeys purchased for Thanksgiving meals is 16 pounds.