Support Our Site

PLEASE, WE NEED YOUR HELP!!
Any amount $1.00, $2.00, $5.00 will help defray the cost of our site.
We are sure you will be excited about our new appearance etc. As with anything good, there is also a price tag attached. With our new CPPEast 1965 Domain & Hosting Site, Class Creator, there are some fees & expenses that we have encountered & we would like to solicit your help!

We are using this website to maintain our files, photos, and databases. The backup policies and procedures of Class Creator ensure that we won't lose any data. Also, we are practically unrestricted on the size and number of photos we can upload to the site. Websites & Hosting are not cheap. Up until this time, we have been fortunate to have the opportunity to have our Web Site on GeoCities. Unfortunately, Free space & hosting at GeoCities will no longer be available. After much searching & investigating, we found Class Creator! With Class Creator, our possibilities are endless!! Also with Class Creator, adds, spam, or emails are blocked while they are not on free hosts.

There are two ways that you can help to keep this site up and running.
1. If you know of someone who would like to have a site for their class, have them go to our site and click on the ClassCreator graphic on the right side of the home page. For each site that's created from ours, we'll receive a "finder's" fee from Class Creator. The amount varies depending on whether the new site is monthly or annual, but just a few sites created from ours each year could cover our annual expenses.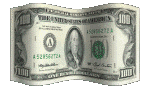 2. Your contributions of any amount are most appreciated.
* By Check -- Make your check payable to: East High Class of 1965 and designate as contribution to site support and mail it to:
EHS Class of 1965
PO Box 942
Corning, NY 14830
THANK YOU FOR YOUR SUPPORT!!
Mary Jo (Castellana) Mattison
Web Site Administrator
Class of 1965
Thank You to those who have already contributed
and helped make this site possible!

Mary Jo (Castellana) Mattison David &Connie Davis
Mike Owdienko Ann Lanphear Burns
Brian Hill Kathy Ginnane Olson
Larry Reed Tom Kerschensteiner
Barry & Anna (Vatlak) Gregg
James Cook
Jan (Rowles) Cordes
Joe Gois
Gil & Joan(Keefer) Cushing
Darla (Denniston) McIntosh
Davida (DeBlasio) Telehany
Mark Ruocco
Ilene (Yorio) Hamm
Ron Allison