Corning-Painted Post East

High School




Class Of 1965

The Big 50 Is Next!
Hop On Board & Join Us For a Fun-Filled 50th Class Reunion!!
WATCH FOR MORE INFO
IN THE UP-COMING MONTHS...
BUT MEANWHILE, WE NEED YOUR HELP!
Be A Detective...
Click Here to get started
Help Us Find A Classmate!
For our next reunion, we want as many classmates as possible to find their way to this website and keep in touch with everybody, and we need YOUR HELP in finding our missing classmates. We would appreciate everyone's help in locating our lost and non-participating class members.
Do you know a class member on Classmates.com or Facebook.com that is not here on our site? Please ask them to join us! Take time to look over the Missing Classmates and In Memory pages. If you know of any updates, please let us know. Thanks!
Please take a look at the list & if you could take just a few minutes each week to try & locate one person, that would be wonderful!
If each & everyone of you did that, we just might be able to locate all of our missing classmates!
Philip Amsden

Arlene Bassage (Stone)

Kenneth Briggs

Philip Burrell
Barbara Burton
Carlos Cabezas
Sharon Campbell
Ann Cantaloupo (Sperry)
Rose Cecci (Riker)
Sharon Clark
Thomas Clark
Marie Colacecchi (Herlihy)
Philip J. Costa
Ronald Crane
Judith Dahlgren (Hillyer)
Viola Doleski (Plumley)
Lucille Eddy
Margaret Frawley

Carol Gaby (Money)

Michael Giardina
Ronald Hann
Judith Hanrahan (Penny)

Mary Herrick (Palmer)
Marjorie Hocker
Frank Hollands
Linda Howard (Bain)
Georgianna Howlett (Williams)
Mary Joy Josefovicz
Henry King
Sharon Margeson (Webb)
David L. Miller

Gerald D. Miller
Constance Moran (Barrett)
Franklin Neal
Judith Paquette (Kahl)
Cherilyn Proctor (Beitz)
Betty Ribble
H Richard Roe
Helen Smith
Ronald Taft
Janis Walter (Allen)
Thomas Watson
Robert Webb
James(Jay) Weber
Sandra Wheaton (Stoffel)
This site was created to promote, celebrate and reconnect with all members of the EHS Class of 1965.
Here you can create a profile, upload photos, video and playlists, get in touch with other classmates & much more!
Your participation is essential for it to succeed.
Our website is a work in progress so check back often for updates!
"Stroll" to the Bottom of Each Page - That Way You Won't Miss Anything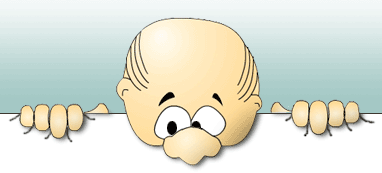 To get started, find your name in Classmate Profiles, or see "NEW TO THIS SITE" for detailed instructions. Be sure to up-date your contact information so you don't miss any announcements!

Please read "New To This Site" because it answers questions on how to get a password, make a profile and use the site.
E-mail for the following is bouncing back, please notify us of a current e-mail address:
Name
Date
Robert Perry
05/24/14
Ilene Yorio (Hamm)
05/24/14
Christine Lewis (Masterman)
05/24/14
Tezelia Bedner (Hornberger)
05/24/14
Maureen Hogue (Gramza)
05/24/14
William Jon Davis
05/23/14
Michael Telehany
05/23/14
Thomas Donahue
02/07/14
Mary Ann Topichak (Havalchak)
09/04/13
Please add (or allow) the following email address to your "Safe Senders" list so that your spam blocker will allow emails through from the classmates: noreply@classcreator.net and postmaster@classcreator.net

HAVE YOU TRIED OUR INSTANT MESSAGING?
LOOK FOR THE "MEMBER(S) ONLINE"
IN BOTTOM RIGHT HAND CORNER TO CHAT WITH THEM


PLEASE, WE NEED YOUR HELP!!
Any amount $1.00, $2.00, $5.00 will help defray the cost of our site.
Thank You to those who have already contributed
and helped make this site possible!
See "Support Our Site" for more info on how you can help!
WELCOME TO CORNING, NEW YORK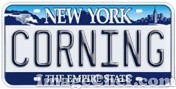 WOW, check these sites out! Talk about bringing back memories!

Old Corning Area Photos
(CLICK ON PHOTOS & LOG IN FACEBOOK)
Corning's Northside
CORNING'S NORTHSIDE (great place on FaceBook for a "walk down memory lane"!) Join others and share your memories!
TROPICAL STORM AGNES
FLOOD OF '72
Want To Catch Up On The Corning News?

If you have any suggestions, corrections, info you think should be posted etc., please let us know. Just click on Contact Us in the left hand margin.
Mary Jo (Castellana) Mattison
EHS Class of '65 WebMaster
mattisoncruiser@gmail.com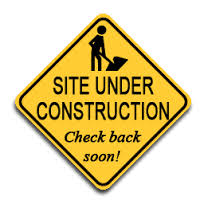 WE ARE UNDER CONSTRUCTION,
SO PLEASE EXCUSE
BROKEN LINKS
AND THINGS THAT DON'T BELONG OR GO TOGETHER!