Corning-Painted Post East

High School




Class Of 1965
LET'S GET "GEARED UP" FOR OUR BIG 50th REUNION!

Make your own Countdown Clocks
Excellent & oh so true...Please take a minute to read...
"MAKE THE JOURNEY"
Why go to a class reunion?
The first reason to go to a class reunion is for camaraderie.
After all we all grew up together and in a way we are an extended family of sort. We share a state of mind and a unique time gone by and stage in life called high school. Only 365 persons were in our class, only they can say they were our classmates from high school. You'd be surprised how many people would like to see you. REALLY !!!
The second reason is so that you can visit old haunts and the old hometown and see old friends and they can see you. Some people say,
"NO, I don't have anything in common with them any more."
Some people say,
I didn't have any friends in high school….
Do you really believe that! To that I say,
"You'd be surprised!"
There are many people that many of us didn't hang with in high school. Many of us have only become friends since various Reunions in the past.
Give us your classmates a chance! We all have had 30 plus years to blossom and get colorful----Some more than others.
REGARDING VANITY issues!
You are just fine the way you are. Who Cares what you think you look like,
you are being too critical of yourself! None of us are spring chickens any more!
So you gained weight! Who hasn't in our fast food culture! You are Not Alone.
So what if you did some sort of Therapy! You are Not Alone, our era was the era of therapy and support groups.
Perhaps some of you are recovering alcoholics; HEY we can have a meeting!!! Perhaps you were a veteran! Hey we can wear our VFW and American Legion hats and visit the local posts!
Many of us have been parents of one sort or another. Most of us have the badges from the slings and arrows of parenthood. Bring your pictures of your kids and grand kids if you got them. This is the place to share!
Some of us have been married once, some many times, it's a fact of life in our culture, it's nothing to be embarrassed about. Perhaps you are concerned about unique Diversity issues; like bringing your colorful and wonderful significant other to this sort of event. Hey this is the 21st freaking Century; this is the age of Diversity. It isn't a big deal so get over it and bring your sweetie.
All of us have had challenges in our careers. Many of us are doing things we love, other things we hate; others are doing things we never dreamed of to pay the bills. Come tell us about it. Cause you never know who you might network with!


In years past the people who seem to NOT come to the Reunion events are people who live in Corning. Think of a class reunion like a home coming days event, a time to host out of town classmates from years past and show them how Corning has changed over the years. Consider becoming a Reunion Committee person.

Attending a high school class reunion is a Journey
of heart, mind and soul as well as time and distance.
Make the Journey- It's Worth it!!
Used With Permission From Author:
Cheryl Ann Costa
EHS Class of '70
Remember the "good 'ol days" when dancing was REALLY dancing and you could even understand the words and sing along!
WOW, this you just gotta watch! They are AWESOME!
Jitterbug Video
Why Attend Your High School Reunion?
(CLICK BELOW)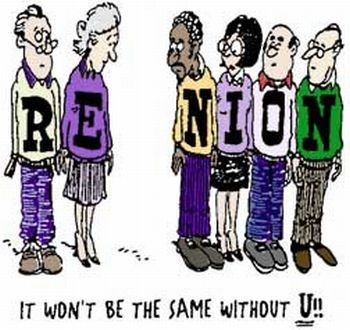 This site was created to promote, celebrate and reconnect with all members of the EHS Class of 1965.
Here you can create a profile, upload photos, video and playlists, get in touch with other classmates & much more!
Your participation is essential for it to succeed.
Our website is a work in progress so check back often for updates!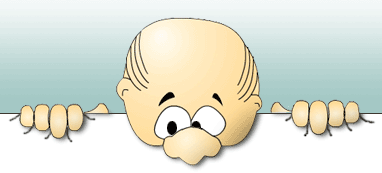 "Stroll" to the Bottom of Each Page -
That Way You Won't Miss Anything
To get started, find your name in Classmate Profiles, or see "NEW TO THIS SITE" for detailed instructions. Be sure to up-date your contact information so you don't miss any announcements!

Please read "New To This Site" because it answers questions on how to get a password, make a profile and use the site.
E-mail for the following is bouncing back,
Please notify me of your current e-mail address.
Thank You!
Mary Jo (Castellana) Mattison
WILLIAM STROUD DANIEL GEHL
THOMAS DONAHUE WILLIAM P. FITZGERALD
SUZANNE GILLESPIE (HAMILTON)
LINDA FRATARCANGELO (LAUDENSLAGER)
BRIAN HILL SANDRA TAFT (FUNK)
STEPHANIE BENYO (DATES)
MIKE KANDRACH WILLIAM JON DAVIS
MICHAEL TAMMARO ROXANNE BURTON
Also, please add (or allow) the following email address to your "Safe Senders" list so that your spam blocker will allow emails through from the classmates: noreply@classcreator.net and postmaster@classcreator.net


Start digging everyone!!!!
We need your photos, updates, and memories to enhance this site as well as to make certain it represents ALL of the members from the EHS Class of '65. Even if you haven't attended a reunion, or kept in touch at all since graduation, we ask that you please take the time to update your profile and maybe even submit a photo or two. We're certain your fellow classmates would love hearing from you! And, you may even reconnect with an old friend! It will be a fun task and get classmates reminiscing about good 'ole times at EHS. Your submissions will make this site fun, interesting and complete. Don't have any means to scan your photos? Please contact me and we will work something out.
Add your own personal touch, have fun with it and see what happens!

HAVE YOU TRIED OUR INSTANT MESSAGING?
LOOK FOR THE "MEMBER(S) ONLINE"
IN BOTTOM RIGHT HAND CORNER TO CHAT WITH THEM


PLEASE, WE NEED YOUR HELP!!
Any amount $1.00, $2.00, $5.00 will help defray the cost of our site.
Thank You to those who have already contributed
and helped make this site possible!

Mary Jo (Castellana) Mattison
Mike Owdienko
Brian Hill
Larry Reed
Barry & Anna (Vatlak) Gregg
James Cook
Jan (Rowles) Cordes
Joe Gois
Gil & Joan(Keefer) Cushing
Darla (Denniston) McIntosh
Davida (DeBlasio) Telehany
Mark Ruocco
Ilene (Yorio) Hamm
Ron Allison
See "Support Our Site" for more info on how you can help!
WELCOME TO CORNING, NEW YORK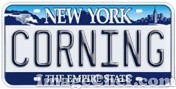 WOW, check these sites out! Talk about bringing back memories!

Old Corning Area Photos
(CLICK ON PHOTOS & LOG IN FACEBOOK)
Corning's Northside
CORNING'S NORTHSIDE (great place on FaceBook for a "walk down memory lane"!) Join others and share your memories!
TROPICAL STORM AGNES
FLOOD OF '72
Want To Catch Up On The Corning News?

If you have any suggestions, corrections, info you think should be posted etc., please let us know. Just click on Contact Us in the left hand margin.
Mary Jo (Castellana) Mattison
EHS Class of '65 WebMaster
mattisoncruiser@gmail.com