Corning-Painted Post East

High School




Class Of 1965

The Big 50 Is Next!
Hop On Board & Join Us For a Fun-Filled 50th Class Reunion!!
"SAVE THE DATE:"
J

ULY

24th & 25th

WATCH FOR MORE INFO
IN THE UP-COMING MONTHS...
CountdownClockCodes.com
A Class Reunion Poem...
Every five years, as summertime nears,
An announcement arrives in the mail,
A reunion is planned; it'll be really grand;
Make plans to attend without fail.
I'll never forget the first time we met;
We tried so hard to impress.
We drove fancy cars, smoked big cigars,
And wore our most elegant dress.
It was quite an affair; the whole class was there.
It was held at a fancy hotel.
We wined, and we dined, and we acted refined,
And everyone thought it was swell.
The men all conversed about who had been first
To achieve great fortune and fame.
Meanwhile, their spouses described their fine houses
And how beautiful their children became.
The homecoming queen, who once had been lean,
Now weighted in at one-ninety six.
The jocks who were there had all lost their hair,
And the cheerleaders could no longer do kicks.
No one had heard about the class nerd
Who'd guided a spacecraft to the moon;
Or poor little Jane, who's always been plain;
She married a shipping tycoon.
The boy we'd decreed "most apt to succeed"
Was serving ten years in the pen,
While the one voted "lease" now was a priest;
Just shows you can be wrong now and then.
They awarded a prize to one of the guys
Who seemed to have aged the least.
Another was given to the grad who had driven
The farthest to attend the feast.
They took a class picture, a curious mixture
Of beehives, crew cuts and wide ties.
Tall, short, or skinny, the style was the mini:
You never saw so many thighs.
At our next get-together, no one cared whether
They impressed their classmates or not.
The mood was informal, a whole lot more normal;
By this time we'd all gone to pot.
It was held out-of-doors, at the lake shores,
We ate hamburgers, coleslaw, and beans.
Then most of us lay around in the shade,
In our comfortable T-shirts and jeans.
By the fortieth year, it was abundantly clear,
We were definitely over the hill.
Those who weren't dead had to crawl out of bed,
And be home in time for their pill.
And now I can't wait; they've set the date;
Our 50th is coming. I'm told.
It should be a ball, they've rented a hall
At the Shady Rest Home for the old.
Repairs have been made on my hearing aid;
My pacemaker's been turned up on high.
My wheelchair is oiled, and my teeth have been boiled;
And I've bought a new wig and glass-eye.
I'm feeling quite hearty, and I'm ready to party
I'm gonna dance 'till dawn's early light.
It'll be lots of fun' But I just hope that there's one
Other person who can make it that night.
~Author Unknown

Happy "September Birthday"
Robert Merrow 9/15
Michael Owdienko 9/18
William Jon Davis 9/22
Terrence Graham 9/24
BUT MEANWHILE, WE NEED YOUR HELP!
Be A Detective...
Click Here to get started
Help Us Find A Classmate!
For our next reunion, we want as many classmates as possible to find their way to this website and keep in touch with everybody, and we need YOUR HELP in finding our missing classmates.
Do you know a class member on Classmates.com or Facebook.com that is not here on our site? Please ask them to join us!
Please take a look at the list & if you could take just a few minutes each week to try & locate one person, that would be wonderful! Encourage them to fill out their Classmate Profile.
If each & everyone of us took just one or two people to track down, we just might be able to locate all of our missing classmates!
Also, if you know of any updates on the "In Memory" section, please let us know. Thanks!
Our website is a work in progress,

so check back often for updates!
The following people have not registered on our website
Please pass the word if you know any of them!
| | | |
| --- | --- | --- |
| Gerald Abbey | Patricia Amati (Recotta) | Kathryn Amey (Bosseler) |
| Philip Amsden | Joseph Anastasi | Stella Apostolou (Smith) |
| Adelaide Asiello (Card) | Albert J. Asiello | Marilyn J. Atwood (Stanton) |
| Sarah Babcock (Underwood) | Charles Baker | Bernadette Baldini |
| Arlene Bassage (Stone) | Joyce Beebe (Landolf) | Gregory Bell |
| Charlene Benjamin (Heriford Whitehead) | Marilyn Benjamin (Saunders) | Stephanie Benyo (Dates) |
| Barbara M. Black (Aumick) | Michelle Bonady | Bernard Bonnell |
| Walter Bozich | Elaine Breuilly (Habelt) | Timothy Brimmer |
| Suzanne Brocius (Furney) | Mary Joy Josefovicz | Gerald Kaplan |
| Gary Kenyon | Thomas Kerschensteiner | Henry King |
| James R. Kirk | James Knight | Madeline Kolp |
| Carol Kosty (Rosettie) | Linda Loytty (Roberts) | Robert Machuga |
| Sharon Margeson (Webb) | Susan Mattison (Blase) | Dixie Mayhood (Coumber) |
| Sandra McChesney (Pound) | David McIlwain | Leigh F. Merrick (Park) |
| David L. Miller | Gerald D. Miller | James A. Miller |
| | | |
| Angelo Buffomante | Philip Burrell | Barbara Burton |
| Roxanne Burton | Carlos Cabezas | Allen Call (Winslow) |
| Sharon Campbell | Ann Cantaloupo (Sperry) | Thomas A. Carozzoni |
| Eugene Case | Karen L. Castellana (Costion) | Rose Cecci (Riiker) |
| Susan C. Clapp (Hart) | Sharon Clark | Thomas Clark |
| Marie Colacecchi (Herlihy) | Frances Cole | Sharon Condon (Hunter) |
| Philip J. Costa | Claudia Cowles (Tammaro) | Ronald Crane |
| Joyce E. Crimmer (Asiello) | Joyce Cummings (Howey) | Karel Curtis (Rolli) |
| Judith Dahlgren (Hillyer) | Mary C. Miller (Webster) | William Millhollen |
| Constance Moran (Barrett) | Donna Muller (Fedoryszyn) | Franklin Neal |
| John Neugebauer | Delores O'Bryan (Hilk) | Mary Kay O'Bryan (Miller) |
| Ronald Olinger | Larry A. Pagley | Gary Palmer |
| Judith Paquette (Kahl) | Martin Patrick | Karen L. Perterson (Lingelbach) |
| Gary Phenes | Theresa Philip (Miles) | Cherilyn Proctor (Beitz) |
| Dorothy Reed | Betty Ribble | |
| | | |
| | | |
| Stanley Dobromil | Viola Doleski (Plumley) | Barbara Doran (Lepp) |
| Sonya DuVall (Strawser) | Daniel Eddy | Lucille Eddy |
| Jane Eolin (Sonner) | Elaine E. Ervay (Harper) | Edward Faulise |
| Joyce Ferraro (Roddy) | Rosemary Ferreira (Hawkins) | Charles Force |
| Gary Ford | Mary Fratarcangelo (Peterson) | Raymond F. Fratarcangelo |
| Margaret Frawley | Carol Gaby (Money) | Michael Giardina |
| Richard Rice | Christopher Riesbeck | Frances Rigby (Driscoll) |
| H. Richard Roe | Peter Sawchuk | Dennis R. Smith |
| Helen Smith | Linda Smith (Scudder) | Rennie D. Smith |
| Richad Spears | Linda Spremulli | Martha Stanton (Barns) |
| Sandra L. Sterling (Hendershot)(Trank) | Virginia Stout (Murphy) | Sharon Lee Stratton |
| | | |
| | | |
| Michael Gramoglia | Lawrence Gray | Joel Griffing |
| Barbara Griswold | Samuel Gullo | Ronald Hann |
| Judith Hanrahan (Penny) | Bonnie Harrau | Mary Herrick (Palmer) |
| Sara Herring (McKenny) | Marjorie Hocker | John J. Hogan |
| Frank Hollands | Linda Howard (Bain) | Linda Howe (Fitzsimons) |
| Georgianna Howlett (Williams) | Gary Isbell | Richard Johnson |
| Gregory Sutherland | Ronald Taft | Michael Tammaro |
| Carol Telehany | Marjorie Tompkins (Dugan) | Lewis Tuma |
| Steven J. Tuma | Margaret A. Twist (Clark) | John Walk |
| Janis Walter (Allen) | Marcia Ward (Reidy) | Joseph Watkins |
| Ethel Watlock | Thomas Watson | Robert Webb |
| Susan Webb (Prouty) | James (Jay) Weber | Vincent Welch |
| Sandra Wheaton (Stoffel) | Joan Williams (Balcom) | Elaine Witmer |
| Cecile Woeppel (Clark) | Donna Wurth (Cero) | Patricia Uorio (VanScoter) |
| Barbara Jones (Gregg | Stephen L. Jones | |
| | | |
| | | |
| | | |
This site was created to promote, celebrate and reconnect with all members of the EHS Class of 1965. Here you can create a profile, upload photos, videos and playlists, get in touch with other classmates & much more!
Your participation is essential for it to succeed.
"Stroll" to the Bottom of Each Page - That Way You Won't Miss Anything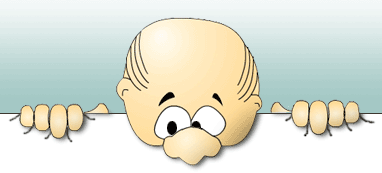 To get started, find your name in Classmate Profiles, or see "NEW TO THIS SITE" for detailed instructions. Be sure to up-date your contact information so you don't miss any announcements!

Please read "New To This Site" because it answers questions on how to get a password, make a profile and use the site.
E-mail for the following is bouncing back, please notify us of a current e-mail address:
Name
Date
Robert Perry
05/24/14
Ilene Yorio (Hamm)
05/24/14
Christine Lewis (Masterman)
05/24/14
Tezelia Bedner (Hornberger)
05/24/14
Maureen Hogue (Gramza)
05/24/14
William Jon Davis
05/23/14
Michael Telehany
05/23/14
Thomas Donahue
02/07/14
Mary Ann Topichak (Havalchak)
09/04/13
Please add (or allow) the following email address to your "Safe Senders" list so that your spam blocker will allow emails through from the classmates: noreply@classcreator.net and postmaster@classcreator.net

HAVE YOU TRIED OUR INSTANT MESSAGING?
LOOK FOR THE "MEMBER(S) ONLINE"
IN BOTTOM RIGHT HAND CORNER TO CHAT WITH THEM


PLEASE, WE NEED YOUR HELP!!
Any amount $1.00, $2.00, $5.00 will help defray the cost of our site.
Thank You to those who have already contributed
and helped make this site possible!
See "Support Our Site" for more info on how you can help!
WELCOME TO CORNING, NEW YORK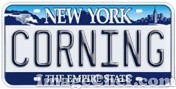 WOW, check these sites out! Talk about bringing back memories!

Old Corning Area Photos
(CLICK ON PHOTOS & LOG IN FACEBOOK)
Corning's Northside
CORNING'S NORTHSIDE (great place on FaceBook for a "walk down memory lane"!) Join others and share your memories!
TROPICAL STORM AGNES
FLOOD OF '72
Want To Catch Up On The Corning News?

If you have any suggestions, corrections, info you think should be posted etc., please let us know. Just click on Contact Us in the left hand margin.
Mary Jo (Castellana) Mattison
EHS Class of '65 WebMaster
mattisoncruiser@gmail.com